---
Y1M 2023/24
Welcome to our class page
Class team - Mr Mistry and Mrs Barlow
---
Upcoming events:
Wednesday 20th September - Class walk Rivington - £1, wear appropriate outdoor clothing/shoes (letter sent home)
Wednesday 11th October - Year 1 Pirate day - £3, come to school dressed as a pirate (letter sent home)
---
This term our PE days will be Monday and Friday. Please make sure you bring your PE kit in a bag on these days.
---
Please bring your reading books and records everyday so we can listen to you read in school.
This half term we are reading…
Pirates love underpants by Claire Freedman | The Pirates of Scurvy Sands by Jonny Duddle | You Choose: A new story every time – what will YOU choose? by Pippa Goodhart | The Worrysaurus by Rachel Bright | Numenia and the Hurricane by Fiona Halliday
Have a look at what we will be studying this term.
Year 1M Curriculum letter
---
Spelling books (small yellow books) need to be brought to school every Friday.
Year 1 spelling overviews
Autumn 1 – Land Ahoy!
Land Ahoy! is a thematic unit, with a subject focus on science and geography. The science element is based around sound, speed and motion and begins by exploring how things move, linking with a pirate's journey around the continents and oceans. Threaded through is the theme of behaving responsibly, with consideration for others.
---
Eureka
We went to the national children's museum in Halifax called Eureka!
---
Jumbles Reservoir
1M went to Jumbles Reservoir for a walk and to observe the natural area.
---
Eid cards
---
Weighing
In maths we have been measuring weight
---
Easter Cards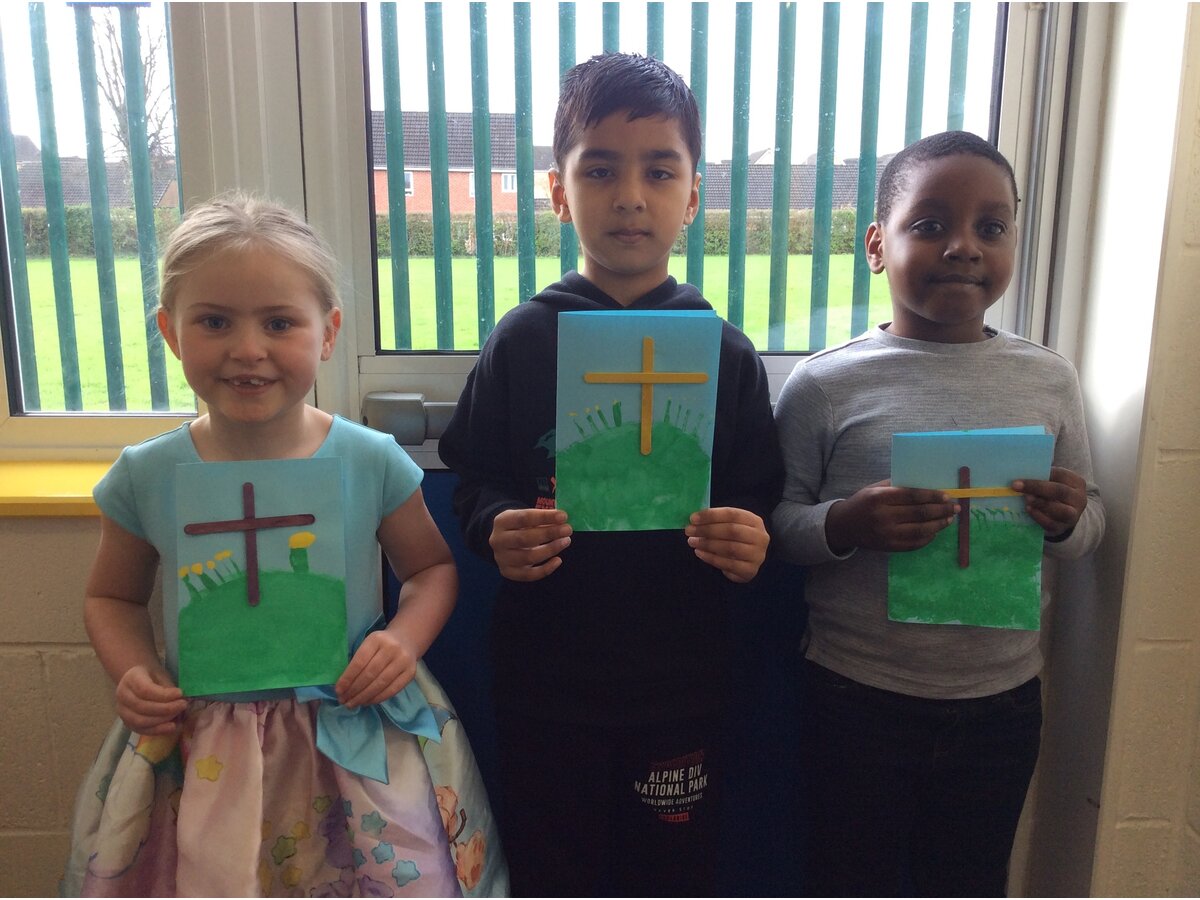 ---
Measuring
1M have been measuring length using a ruler
---
Litter Picking
1M have been working together to collect rubbish in the local area.
---
Fairy Tale Puppets
1M have been busy designing and creating their own fairy-tale hand puppets! The children had to sew two pieces of felt together and then decorate them.
---
Reading with our families in school
---
Computing
In computing we have started to look at computer science, and explore the word ALGORITHM. We have had the opportunity to explore the Beebots (a programmable floor robot) and make them move in different directions.
---
Commando Joe
We have enjoyed our Commando Joe sessions, using teamwork and problem solving to complete a range of tasks.
---
Fire lighting and roasted marshmallows
---
Bolton Library Visit
1M had a visit to Bolton Library. 1M walked to the library and saw some familiar places / people on the way. During the visit the children learned how to borrow books while also having a story read to them and the opportunity to explore the books in the library.
---
Northern Lights
We have been using a toothbrush to create a starry sky effect. We then used torn paper and chalk to create our Northern light pictures.
Northern Lights
---
Reading afternoon with parents afternoon
Parents and careers were invited into school to explore our library and read with their child. Thank you to all the parents that attended it was lovely seeing you all.
---
RE - Class assembly all about love
1M performed an assembly to KS1 children and parents / carers. The assembly was all about love.
---
Forest School
In Forest School lessons 1M have been learning how to use a bowsaw safely. A bowsaw is used to cut wood that is bigger than a two pence. 1M worked safely with Mr Mistry and Mrs Asghar to make a tree cookie!
---
Children In Need
To help raise money we dressed up in our pyjamas!
1M Children In Need
---
Science - Boats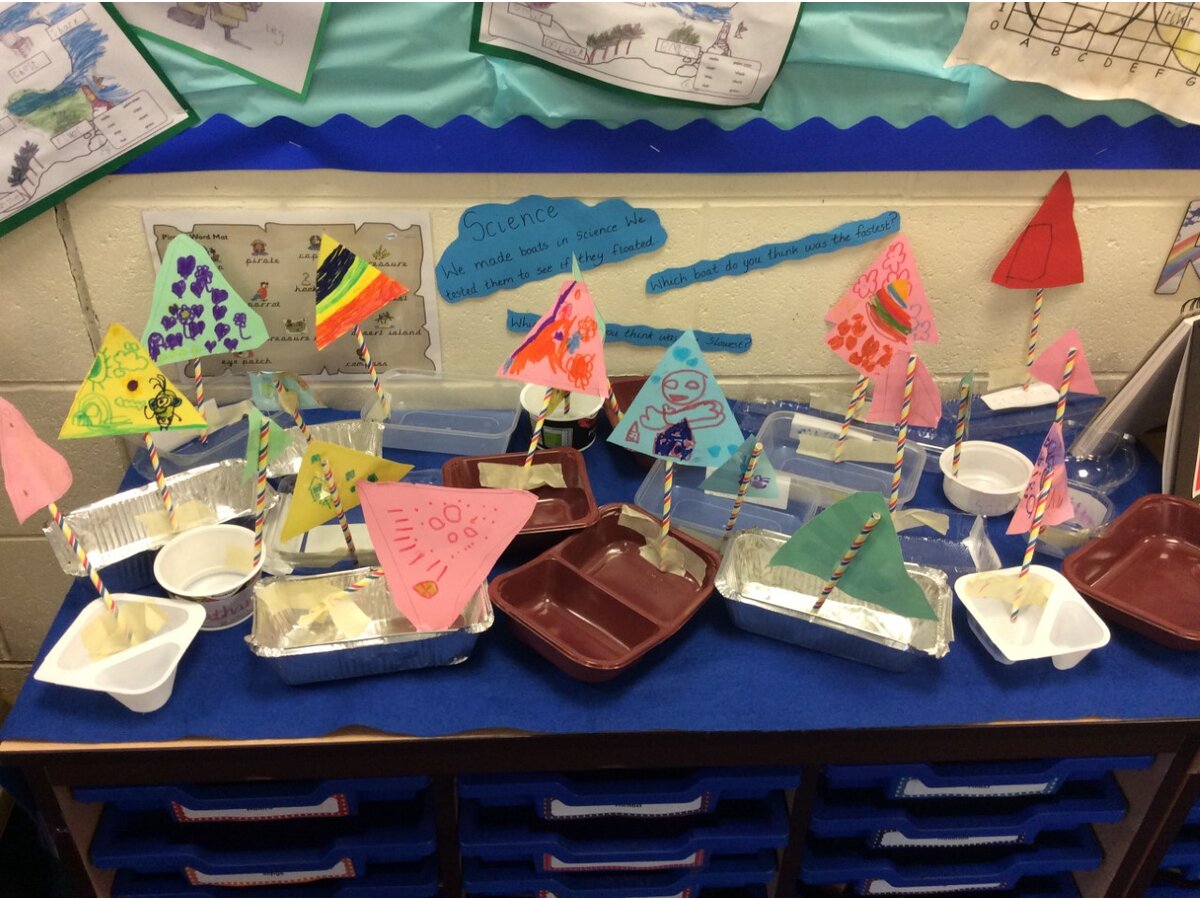 ---
Pirate Day
To celebrate the end of our theme Land Ahoy we had a Pirate Day. Captain DanTastic came to visit us, we did lots of dance, drama, art and made our own treasure maps.
---
Rivington Pike visit
Year 1 had a visit to Rivington Pike. The children had the opportunity to explore the natural surroundings while also working as a team and supporting each other.