RE Quality Mark - Gold - Well done St Matthew's!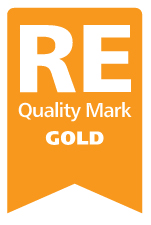 26 May 2022
On Tuesday 17th May, St Matthew's was awarded a gold award for all of the children and adults hard work in their RE lessons.
We are very proud of our achievement and we are sure that you will all agree that it is well deserved! What a fantastic achievement!