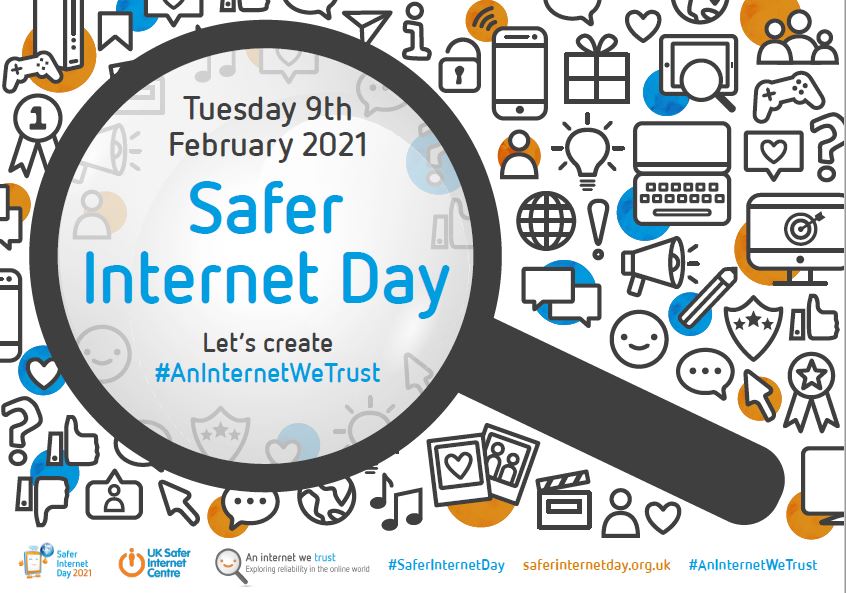 10 February 2021
Yesterday was Safer Internet Day, and the theme this year was 'An internet we can trust'. The aim was to understand that not everything we read or see on the internet is real, and to think about how this makes us feel.
Year 1 discussed how they can stay safe whilst online, and made posters about what information is safe to share online.
Year 2 looked at the story of Detective Digiduck, and then wrote letters to Wise Owl explaining what they had learnt about information they found on the internet.
Year 3 and 4 talked about who to talk to if they see something upsetting on the internet, and then did a quiz on online safety.
Year 5 did a comprehension about 'clickbait', and then an activity about advertising on PurpleMash.
Year 6 talked about their top tips for staying safe, and then had a internet safety poster competition. The winner was Fahima. They also completed some activities on PurpleMash.
If you want any more information on how to stay safe on the internet at home, these websites contain useful information.